Education session will be announced soon!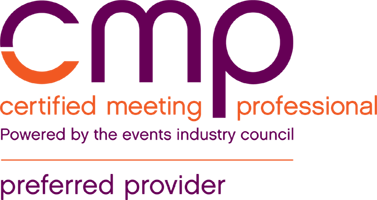 XSITE is a CMP Preferred Provider. The program(s) identified with the CMP Preferred Provider logo meet the requirements to receive continuing education (CE) credit for the Certified Meeting Professional (CMP) credential. The use of the CMP Preferred Provider Course logo is not an endorsement by the Events Industry Council of the quality of the session. For more information about the CMP credential or CMP Preferred Provider Program, please visit https://www.eventscouncil.org/.
How to Receive Credit for CE Hours
You must set up an account with the Events Industry Council (formerly Convention Industry Council) at www.eventscouncil.org using the same email address used to register for this show. At the conclusion of this event, we will notify EIC that you participated in our educational sessions(s) and EIC will send you an email confirming you have received the appropriate CE's.
---