CE credits will be available for those pursuing their CMP certification. All XSITE attendees, Planners and Suppliers are invited to attend the Breakout. Planners will be given first priority seating.
WELCOME AND THANK YOU FOR BEING PART OF GLOBAL MEETINGS INDUSTRY DAY (GMID)
Michelle Johnson, Owner of The Anchor Group, LLC & MPI New England Past President
About The Lunch Speaker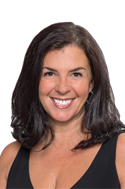 Michelle Johnson, Owner of The Anchor Group, LLC
Michelle is the champion of community and brand building at The Anchor Group. She most recently served as the Chief Gathering Officer at C3, Creative Community Connections, and as the Senior Manager of Global Meetings for The Timberland Company, prior to that. These opportunities taught her that shared purpose makes a community — and a successful meeting. Michelle is truly an expert at encouraging clients to start with a vision and carry it through to the end. This task requires collaboration on a wide scale in addition to seamless execution. She's an indispensable teammate because she urges individuals and companies to step outside their comfort zones and push their creativity and expectations. Michelle earned her proficiency in meetings and events throughout her 8 years at Timberland. She and her team successfully managed 50+ events annually, from Sales Meetings and Product Launches to Trade Shows and Team Building events. The insights she gained proved the critical role meeting planners can play in organizations' futures. She has an intrinsic understanding of the role of a meeting planner, which she utilizes in leveraging her resources and relationships, ultimately delivering the greatest impact to her clients. Her time at Timberland began in Human Resources, which afforded her strong leadership training in HR Management, Professional Speaking and Team Facilitation. Her success and background has been the foundation of her latest endeavor as owner of The Anchor Group, LLC, specializing in events and engagements across the globe. The Anchor Group manages multiple events of all shapes, sizes and locations. Michelle's active involvement in our industry is demonstrated in the roles she currently plays within Meeting Professionals International. Michelle currently serves as a member of the Chapter and Membership Advisory Council. In addition to her role as a Past President of the New England Chapter of MPI, Michelle also serves as a Facilitator and Coach to seven MPI Chapters across the country.
For more information about Global Meetings Industry Day, please visit Meetings Mean Business.
---
Breakout session runs from 12:45pm until 2:15pm.
YOU SAY MORE THAN YOU THINK
Successful Negotiating and Building Rapport & Trust
Begins with YOU & YOUR Body Language!


Janine Driver, Keynote Speaker, New York Times Best-Selling Author, Media Personality
(CMP-IS Domain F Skill 13 Stakeholder Management)
Wouldn't you agree that in America there's a growing diversity of people, and to be the BEST meeting professional, you need to master your ability to successfully communicate to a NEW and different universe?
Don't you, as a meeting professional, want to know with 100% certainty that you, and your support team, are using the best body language to match your message and intent--ultimately leaving your guests feeling welcomed and your stakeholders feeling understood?
Wouldn't it rock your world if you could kiss good-bye to significant obstacles when negotiating contracts with your clients, hotels, and industry vendors?
Research proves that all human beings are programmed to be meaning-making machines, and unfortunately most of what you know about body language and reading people is simply not true--and it's not your fault. During this exclusive training session, Meetings Focus Live participants will unlock the subtle intricacies of a person's unique communications fingerprint through using the same techniques taught to the CIA and FBI and how they can be applied, specifically, to the meetings industry by noted meetings industry speaker and television personality Janine Driver.
During this fast-paced, video-packed, fun, interactive presentation, Meetings Focus Live! attendees will GET EXCITED, as they are INSPIRED to look at the world in a different way and leave with a new understanding of these skills:
Recalibrate your thinking about the meaning of hospitality when you learn how to spot & easily identify the 7 Universal Micro-Expressions & master the art of what to say next to motivate and inspire stakeholders to be fully engaged with the event.
Avoid conflict by learning to decode the 9 ways your body language hurts your brand, your business, and your bottom line and model, and affirm respectful communication.
Improve your negotiating skills by understanding how to identify what the other party needs to obtain from the negotiation and what they are willing to concede. Decipher the secrets to "Statement Analysis" by identifying verbal "hot spots" that indicate when your subjects can be more flexible than they are letting on.
About The Keynote Speaker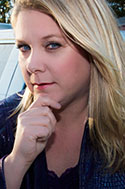 Janine Driver, Body Language Contributor for NBC's Today Show
JANINE DRIVER is the founder and president of the Body Language Institute. For over a decade while at the ATF, Janine trained thousands of law enforcement officers to decipher fact from fiction using the body language interpretation methods she writes about in her books, YOU CAN'T LIE TO ME and the New York Times Best-Seller, YOU SAY MORE THAN YOU THINK. Janine travels the globe speaking to the corporate world about the fastest way to save time and grow business.
---
XSITE is a CMP Preferred Provider. The program identified with the CMP Preferred Provider logo meet the requirements to receive continuing education (CE) credit for the Certified Meeting Professional (CMP) credential. All qualifying activities also indicate how many CE credits attendees will receive for participating.
For more information about the CMP credential or CMP Preferred Provider Program, please visit www.conventionindustry.org.
Register for XSITE New England 2016