The North Florida Chapter of Meeting Professionals International (NFMPI) has done focus groups in Tallahassee for several years and, based on the feedback of meeting planners, has developed session content to meet those needs. CEU credits will be available for those pursuing their CMP certification. All XSITE attendees, Planners and Suppliers are invited to attend the Breakouts. Planners will be given first priority seating.
Breakout sessions run from 1:00pm until 3:15pm.

XSITE is pleased to announce that we have two outstanding speakers leading our educational sessions:
The Psychology of Technology
Jim Engelmann, Vice President of the Creative Show Services, Freeman Audio Visual
During this session, we will review the live meeting environment and how the right technology can help increase audience engagement, information retention and ROI. When bringing together audiences of any size, it is important to understand how even the smallest element, like drape backdrops, can have a tremendous influence on the audience and how they engage with your presenters.
This course dives into the "psychology of technology" and describes the "how and why" to use different audiovisual and staging elements. We will discuss not only the top trends, but ways to incorporate these elements, and how they can be scaled for any event with any budget. Quite often, the cost of increasing engagement is less than the cost of those notepads that were custom designed with your conference logo.
Even the most seasoned planner will pick up tips that will help them design their next event.
Learning Objectives
Understand the basics of audience engagement and which technologies can provide the best ROI. Understand not only how to use technology correctly, but why it is imperative to design each tract from the audience's perspective.
About The Speaker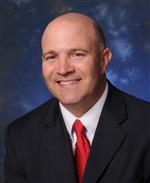 Jim Engelmann is the Vice President of the Creative Show Services at Freeman Audio Visual. In this position, Jim oversees all aspects of sales and customer service for meetings and events for Freeman's clients nationwide. Jim works closely with the Creative Show Services' Sales Team and Creative Director to identify opportunities to increase client offerings, and work with those clients to help them achieve their communication goals. Focusing on emerging trends and how the clients' communications needs have changed, the Creative Show Services team constantly strives to stay ahead of the curve, identifying needs that cross platforms and technology boundaries.
While managing projects for a Chicagoland marketing communications agency, Jim transitioned from traditional print media to all areas of interactive development. In 1997 Jim was at the forefront of Web development, overseeing the first websites for companies such as Amoco Oil, Komatsu America and NEC technologies. During this time interactive CD-Rom content began to replace slides, and the meeting environment was transitioning to the moving, on-the-fly information exchange that we see today.
In 2001, Jim left Chicago for the warmer weather of Florida, and joined the Freeman team. With a 20 year marketing background, Jim's ability to readily identify new trends and develop services to maximize client offerings have helped increase Freeman's capabilities over his 13 year tenure with the organization.
---
Register for XSITE Tallahassee 2015