20+ Things You Should Be Doing on Social Media to Be Successful
Kyle Hillman, Hillman Strategy Group
We are constantly told we should be on Social Media, we likely even have an account or two, but this session tells you what you should STOP doing to be successful! Through this humorous look at the industry's worst practices participants learn effective strategies to simplify their social media plan and deliver a better result.
Review of this session from Event Producer
Kyle recently spoke to our (MPI) Chapter and received some of the highest survey ratings in recent past. His presentation was filled with interesting facts and data to support his topic and his presentation was engaging, humorous, enlightening, and overflowing with things you can start doing immediately to have a sharper and more receptive presence within social media.
M.B., Regional Vice President, HPN Global, MPI New England Chapter
 
About The Speaker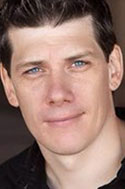 After over a decade working in nonprofit and government staff/advisory positions, Kyle Hillman is recognized as an entertaining public speaker, successful small business adviser, author, meetings manager social media strategist, and political consultant. Today his company, Hillman Strategy Group, develops and manages forward-thinking communication campaigns using social media and online public relations tools.
His consultant work runs the gambit from general advisory roles to complete management of a clients's media presence and social media persona. He stresses the importance of reaching beyond the delivery of news, and moving towards creating relationships that will expand a client's support, volunteer participation, as well as, in contribution totals and ultimately delivering results.
In 2013, Kyle Hillman was named one of the 40 under 40 leaders to watch by Connect Magazine, a former Member of the International Board of Meeting Professionals International (MPI), and blogs on The Huffington Post on all things political. He also acquired his (CMP) Certified Meetings Professional certification.
He has presented at national and local conference and events including AIBTM, Event Tech and MPI Chapter events.
Espeakers: http://marketplace.espeakers.com/speaker/profile/24482/Kyle-Hillman?simplesite=7753
---
Meeting & Event Risk Management: The Best Offense is a Good Defense
Brian Avery
Hazards! What are they and how do they impact me?
Where to look... hazards are all around us, they are easy to miss.
Be in the know... meeting and event risk management is everybody's job, guaranteed!
What's the solution? Meeting and event industry standards and best practices, they exist!
Why should I care? It's the right thing to do... and if you don't, it will cost you!
This session will delve into the ever changing world of risk management for your meetings and events. Regardless of size or situation, every meeting and event is exposed to risks involving safety, security, legal, financial, and environmental considerations at one level or another. Brian Avery is considered an industry expert on safety and risk management and is frequently called to testify as an expert witness on cases ranging from bodily injury to property loss at meeting, event and attraction locations. Don't risk an unnecessary loss at your next meeting or event. Brian will bring you up to speed concerning today's hot topics (regulations, standards & best practices), share his expert opinions concerning your next event as well as allow time for small group discussions highlighting various real-world scenarios.
About The Speaker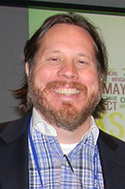 Entrepreneur Brian Avery is an educator, events expert and experienced risk management professional. With a hospitality career that spans more than two decades, Avery has had a hand in almost every branch of the business—everything from service on the front lines to executive stints in staff and safety management. Inspired by a familial involvement in the industry, he has spent the last two years focused on event staffing and management at Frontline Event Services, LLC.
Avery holds a Master of Science in hospitality and tourism management from University of Central Florida's Rosen College of Hospitality Management, where he expects to earn his PhD in Hospitality Education/safety and risk management in August of 2015. Avery has served as an adjunct professor and lecturer for UCF in event risk management and boasts a post-baccalaureate certificate in industrial engineering with a concentration in human factors and safety.
Throughout the years, Avery's research has been published numerous times, having co-authored three amusement park industry manuals on safety, risk and disaster guidelines and procedures. He recently contributed a chapter to a textbook on strategic management for hospitality and tourism. Avery is currently collecting research on a dissertation which will cover patron perceptions of pictogram safety warning signage in theme park environments.
Among his many professional affiliations, Avery currently serves as a committee member for the American Society for Testing and Materials, and is a member of Meeting Professionals International, Florida Festival and Events Association, International Association of Venue Managers, American Society of Safety Engineers and American Society for Industrial Security. He is also a certified safety inspector and technician and regularly attends and speaks at industry conferences and tradeshows.
---
Register for XSITE Birmingham 2014