Pass, Punt, Kick…A DYO - Design Your Own Education Experience
New to XSITE in 2019, participants will choose up to four education topics live onsite, delivered by an expert from Meeting Professionals International—the association that plans meetings for planners just like you. Topic choices will include safety and security, future-ready skills, technology trends, women's leadership skills, inclusive experiences and much more. But we won't know what the education will be until you arrive onsite and choose the right-fit presentations for your meetings…and your career.
Topics Include:
Topic 1: Extraordinarily Inclusive: Events that Embrace Everyone
Discuss the different ways people differ from each other, discover next practices in welcoming diverse audiences and creating inclusive experiences and brainstorm ways we can be more hospitable to the individuals we host.
Learner Objectives:
Review all of the ways our audience members can differ from one another.
Learn creative ways meeting professionals are finding to be more inclusive.
Leave with methods you can use tomorrow to make your meetings more welcoming.
Topic 2: Risky Business: Keeping Participants Safe in an Unsafe World
Risk management plans are living documents that need to be updated and shared on a regular basis. How can you ensure that your policies and procedures are current, what types of crises and risks should you be planning for, and what are best practices in this area?
Learner Objectives:
Discover key questions you need to ask your partners to inform your risk management plans.
Review best practices in risk management planning.
Understand the different types of crises you need to prepare for.
Topic 3: Learning to Measure Your Learning Experiences
A learning event is an experience that facilitates gaining knowledge, skills, attitudes and/or behaviors. This session provides a best fit, pragmatic approach for measuring learning that can be adapted to a wide range of contexts and learner types.
Learner Objectives:
Discover how an adult learns and what different data points you can collect to measure knowledge transfer.
Find which questions you need to ask in order to determine how much your attendees have actually learned.
Discover a formula you can use to determine the actual ROI of learning experiences at your events.
Topic 4: Making an Impact: The Art of Social and Environmental Responsibility
Learn how meeting professionals across the globe are embracing social and environmental practices in new and unique ways, and discover easy things you and your partners can do to get started on impactful social and environmental programs.
Learner Objectives:
Discover why it is important to address social and environmental impact at your meetings.
Learn best practices from professionals around the world.
Create a plan for including some social and environmental practices at your event.
Topic 5: Your Future-Ready Career
PwC estimates that, in 15 years, 38% of all jobs will be lost to automation. Likely to go first will be those that rely on set procedures, routine and repetitive tasks. In order for meeting professionals to survive the Tech Revolution, we must redefine our roles as business drivers and strategists who contribute to bottom lines by delivering return on investment, experience or objective.
Learner Objectives:
Discover the skills you will need to be future-ready.
Learn how to technology may change the workplace of the future.
Imagine what your job will look like in 20 years.
Topic 6: Meetings Outlook: A Deep Dive into the Latest Business Trends
Take a moment to preview the future based on MPI's most recent Meetings Outlook research, published quarterly in The Meeting Professional magazine. Discover what the marketplace will look like in the next 12 months, and how that could impact your bottom line.
Learner Objectives:
Review the forecast for events in the coming year, including budget, attendance and business conditions.
Deep dive into trends that matter and discuss next steps with your peers.
Learn how these trends affect you and the future of your meetings.
Topic 7: Exploring Unique Learning Formats
Have you heard of a Fishbowl? What about a Spectrogram? Open Space? There are many innovative educational formats in the event and conference space that we can employ to help our attendees engage, learn from each other and meet subject matter experts. But what are they? And how can they be deployed at meetings and events in ways that our participants can feel comfortable stepping outside their comfort zones? Let's discuss some of the event industry's tried-and-true and recently introduced session formats, and determine how they can be used at your meetings and events.
Learner Objectives:
Understand why engagement is important to the overall meeting and event experience.
Discover new learning and session design formats that can transform your meetings into engaging experiences.
Discuss the opportunities and challenges these types of sessions might create.
Topic 8: The "Why" Variable: Understanding the Strategic Purpose of Your Events
You know that the meetings you plan are invaluable to the success of your business or organization, but your executives' goals and objectives for your events are elusive. Create value by asking the right questions and setting the right metrics to measure the effectiveness of your events.
Learner Objectives:
Discover the questions to ask your meeting owners to truly understand their business goals (and set yourself up for success).
Learn how to set SMART objectives for your events.
Understand what measurements you can use to better understand the true reach and weight of your meetings.
About the speaker: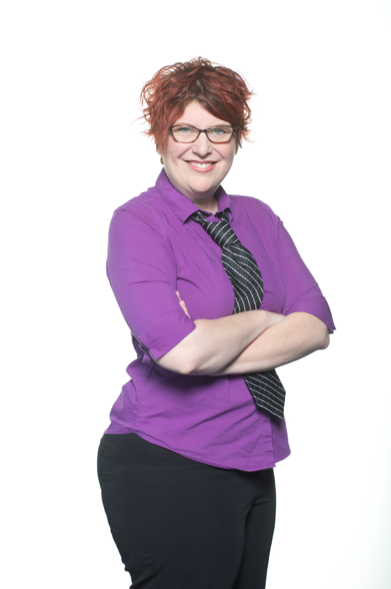 Jessie States, CMP, CMM, is the head of meeting innovation for Meeting Professionals International and oversees learning design and delivery for the MPI Academy across delivery channels—from live events and webinars to online learning and chapter programs. She acts as an educational advocate for MPI, designing, creating and sourcing education for MPI and its partners and chapters. Jessie received the 2018 Pacesetter Award from the Events Industry Council, an honor that recognizes emerging leaders and industry supporters who exhibit individual excellence based on innovation, impact, vision, leadership, influence, collaboration, courage, perseverance and other achievements. In 2017, she earned a place on the list of 25 Most Influential People in Meetings and Events (Successful Meetings magazine) and the title Trendsetter (Meetings Today magazine).
---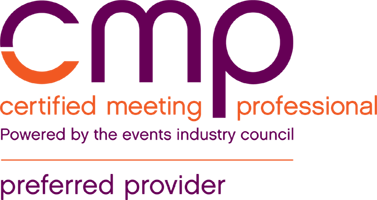 XSITE is a CMP Preferred Provider. The program(s) identified with the CMP Preferred Provider logo meet the requirements to receive continuing education (CE) credit for the Certified Meeting Professional (CMP) credential. The use of the CMP Preferred Provider Course logo is not an endorsement by the Events Industry Council of the quality of the session. For more information about the CMP credential or CMP Preferred Provider Program, please visit https://www.eventscouncil.org/.
How to Receive Credit for CE Hours
You must set up an account with the Events Industry Council (formerly Convention Industry Council) at www.eventscouncil.org using the same email address used to register for this show. At the conclusion of this event, we will notify EIC that you participated in our educational sessions(s) and EIC will send you an email confirming you have received the appropriate CE's.
---