Monday, February 16, 2015
FSAE CEO RETREAT – $3,500
XSITE is accommodating FSAE for a CEO Retreat of up to 25 CEO level association executives from 8am-5pm the day before XSITE, Monday, February 16, 2015. This very unique and targeted opportunity includes allowing you to mingle with the executives for Continental Breakfast, AM Break, and join them for Lunch to make a brief presentation. Sponsor may distribute their collateral, add décor, and provide appropriate signage at the breaks and during lunch. Access to video capabilities for presentation is included.
FSAE ASSOCIATE ADVISORY COMMITTEE (AAC) – $250
Perfect for any organization that sells a product or service to meeting industry suppliers. The AAC is an elite group of FSAE professionals from Florida's top hotels, resorts and CVB's. Host and brand their Refreshment Break, be introduced by the AAC Chair, and make a brief presentation.
Tuesday, February 17, 2015
REGISTRATION AREA – $1,750
Here's the opportunity to capture that all-important first impression. As attendees arrive through the two-story foyer they will be directed to the Registration Desk. This is a desirable high traffic location open the entire length of the event. Station your reps at the Desk and greet every planner as they register. The sponsor may brand the area with signage and collateral materials. Your logo, images and/or video can be played in a continuous loop on an enormous monitor directly above the Registration Desk for maximum exposure and impact.
FSAE BOARD OF DIRECTOR AND FOUNDATION TRUSTEES MEETING – $3,500
FSAE's BOD and Trustees will be meeting from 8:00am-5:00pm and joining the AAC for a Luncheon in our Atrium Lounge at 11:30am. If you want to get noticed, this is the sponsorship for you. Your logo will brand the meeting, morning break, and luncheon and you will be introduced and by FSAE's President & CEO and have a few minutes of podium time to address this most prestigious group of industry professionals.
MPI PLANNER LUNCHEON – $4,000
With our partners at North Florida MPI, this is an opportunity to get in front of 60-100 pre-qualified meeting planners. This event is for Planners only and you, of course. Perfect for a hotel group or CVB. You'll be able to brand the event, add your own décor, be introduced by the President of NFMPI, and make a short presentation to the attendees.
PLANNER LOUNGE/AFTER PARTY /IPAD GIVEAWAY – SOLD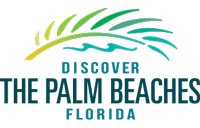 Introduced last year, the Planner Lounge was a smashing success. During the tradeshow, it's a hub of activity for all attendees and the place to make connections. It comes with a Full Bar branded with your logo and passed hors d'oeuvres. Once the show ends, it transforms into the After Party. This unique sponsorship allows you to make a very brief introduction of your team and to award an iPad to one lucky planner.
EDUCATIONAL BREAKOUTS (4) – $300 EACH OR ALL 4 FOR $1,000
North Florida MPI is once again putting together cutting edge and planner focused programming for XSITE. You will be able to have your logo projected, introduce the speaker(s) and give a 1-2 minute presentation on your property, CVB or service.
HORS D'OEUVRES STATIONS (2) - $1,750 EACH OR BOTH FOR $3,000
Our show covers two floors with impressive food presentations, action stations, and passed hors d'oeuvres. We'll brand your station(s) with your logo, décor and signage. Display your own branded napkins and promotional items. Provide logo wear and our action station chefs will help you expand your brand.
FULL OPEN BARS (2) – $1,750 EACH OR BOTH FOR $2,750
Always a popular spot at any industry event and XSITE has one located in each show room. We will brand the front of one or both bars with your logo. Sponsor can provide their own logo cocktail napkins and we'll help you create your very own specialty drink. Bring your own logo wear and we'll make sure our bartenders promote you with every pour!
XSITE APP – $3,000
Be the sole sponsor of the XSITE App with your logo appearing every time the app is accessed pre, during and post the XSITE show.
SWAG BAGS ITEMS – $100
We'll place your unique branded gift item or "tchotchke" in our Planner Swag Bags (no brochures please). Each item must be pre-approved due to size limitations and all items must be received by XSITE no later than 2.10.15. Quantity required is as many as 120 to accommodate all Planners. Final counts will be confirmed closer to the show date. This is a smart investment to put your brand in front of the planners you don't meet through your appointments. Contact Richard at richard@xsiteshow.com or 727-822-4414 to discuss your item(s).
Create Your Own Sponsorship
The only limit is your creativity. We'll consider all your X-siting ideas!